Cicada Sound is an independent, Canadian music shop.
Founded in 2021 by two brothers with a life long passion for music, gear and electronics. The shop is really just the weird little music shop they wished existed when they were kids.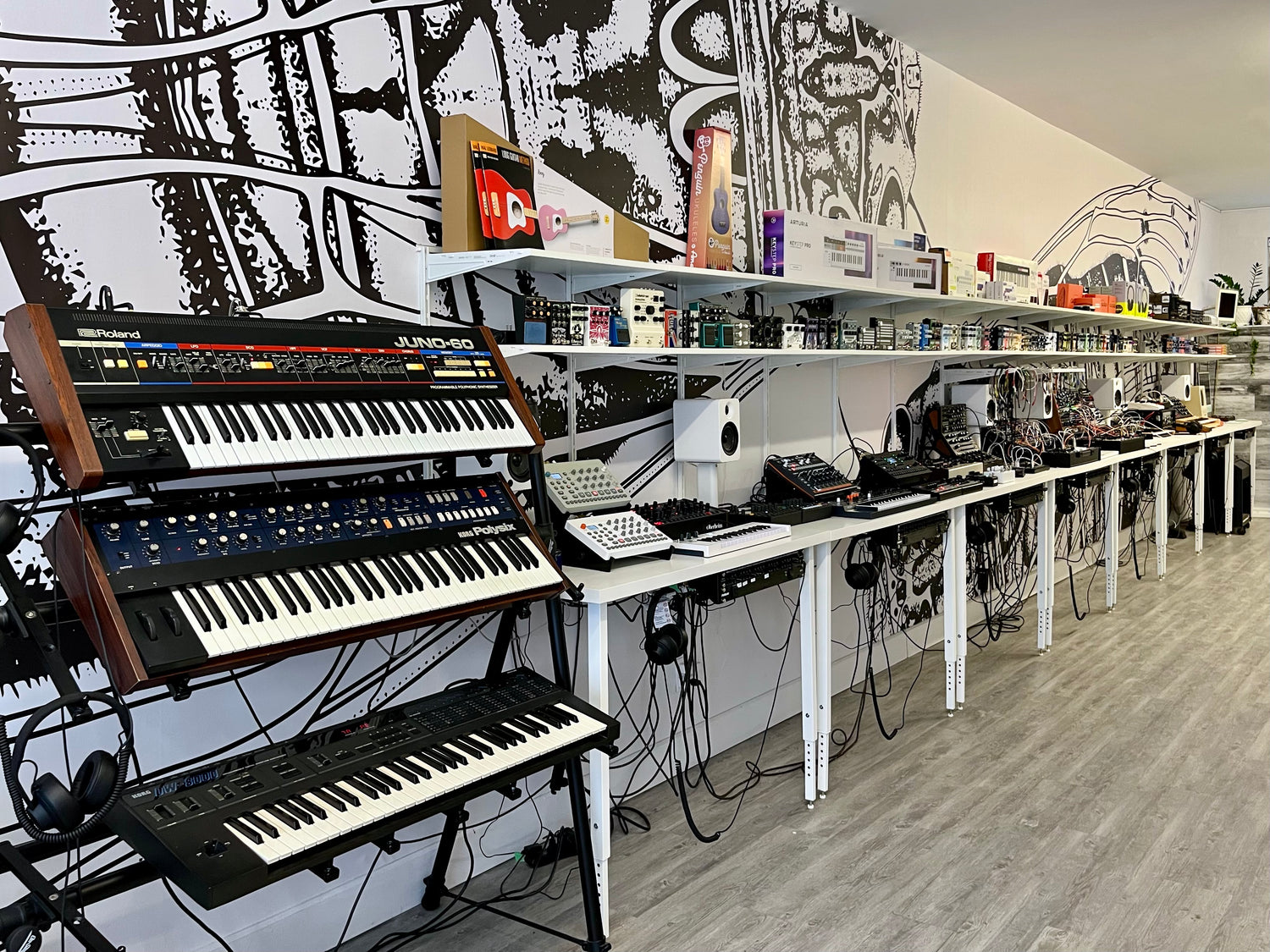 New, used & vintage
We sell a curated selection of new, used and vintage gear, aimed at helping people express themselves through sound. From traditional guitars, to analog synths, to weird feedback machines—we've got a little bit of everything in this niche.
Where to find us
You can find us on our website—cicadasound.ca—where we clearly present our whole catalog for easy browsing and purchasing. Or you can find us in our physical retail space at 1198 Bank St in Ottawa, Canada. We're constantly playing around with gear and exploring new combinations and sonic textures. Come on over and play some time.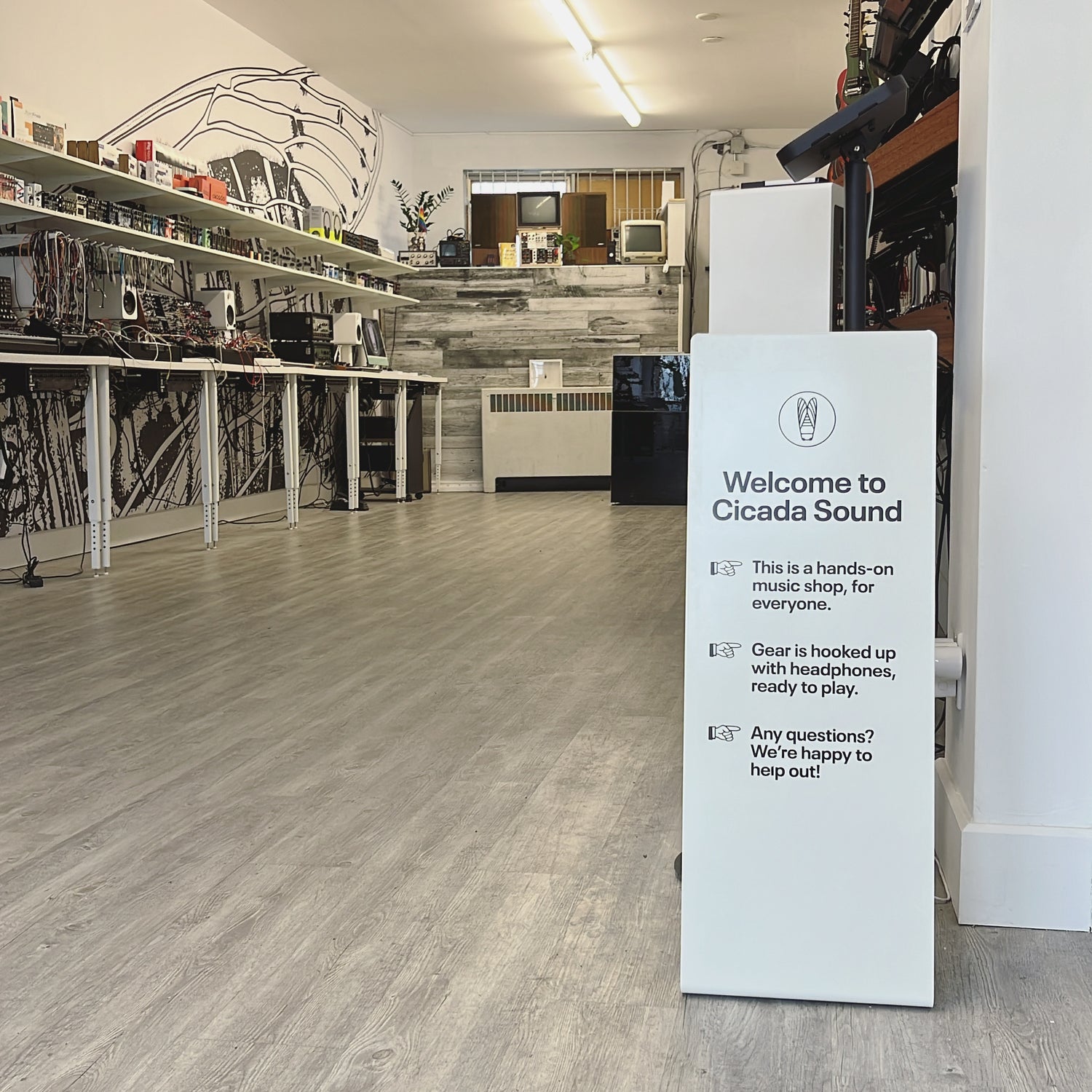 For everyone
We're a hands-on music shop, for everyone. We have most of our gear out, plugged in with headphones, ready to play. We want more folks to get a chance to play around with all this fun gear.